Music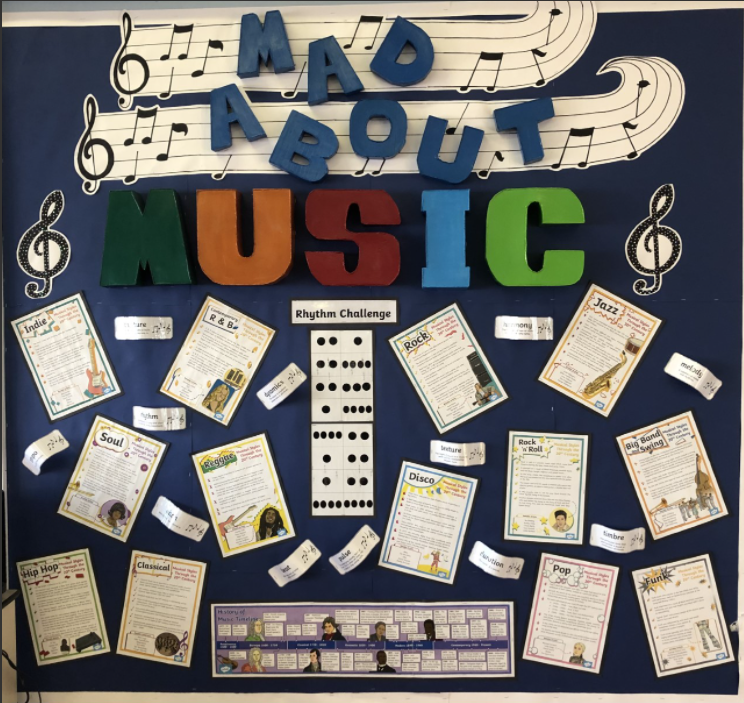 At Lowedges Junior Academy, we endeavour to provide our children with an engaging, exciting and empowering curriculum that equips them with the knowledge, skills, understanding and cultural capital they need to succeed in life. We want to develop a life-long love of music, whilst increasing awareness of different genres. Music offers opportunities for self-expression and a sense of personal achievement. We offer opportunities for children to develop their talents in all aspects of music: performing, playing instruments and composition.
Here is the national curriculum for music.
The ACET Long Term Planning outlines the topics each year group will study during each half-term: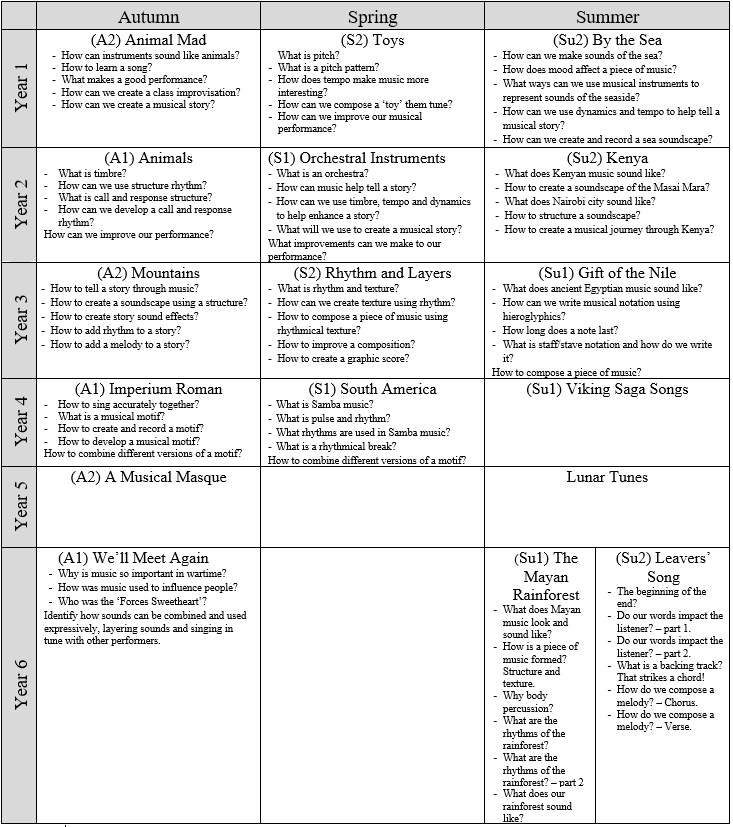 The ACET Music Skills grid is a guideline on the skills that will be taught in each year group to ensure that children leave all ACET primaries prepared for KS3.
Please click below for the ACET Music skills progression document
The Music Vocabulary document outlines key terminology to refer to in KS1 and KS2.
Please click below for the ACET Geography Vocabulary document
As part of the musical appreciation and cultural capital element of our learning, we expose the children to a variety of different composers and artists each week, in assembly. From learning about the classical era, to focusing on the popularity of indie music, the children gain a vast knowledge of the melodic world around them.



Useful links
Here are some useful links that can be accessed at home.
https://www.bbc.co.uk/teach/ten-pieces
Please click below for the ACET Music units of work: