Uniform
Uniform
At Lowedges Junior Academy, all of our pupils, including Nursery, take pride in wearing our Academy uniform. Wearing a uniform helps them to prepare for later life, where they may need to wear a uniform as part of their job/career. It also helps them to become more confident and to feel a sense of belonging.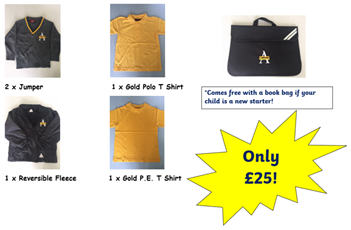 Our uniform can be purchased through the Academy office, where we offer discounted packages. An order form can be downloaded below or a paper copy can be obtained from the Academy office.
Please ensure all uniform is clearly labelled with your child's name.